The complete software for real estate professionals
Optimize your work processes effortlessly and exceed your objectives with our innovative and easy-to-use IT solution!
What is Immomig®?
Immomig
®
is both a brokerage software and a real estate CRM. It is part of a complete ecosystem that allows you to simplify your daily tasks and optimize your visibility. Its modular but complementary options have all been designed to satisfy all players in the real estate market. You can benefit from the following services:
Who is it for ?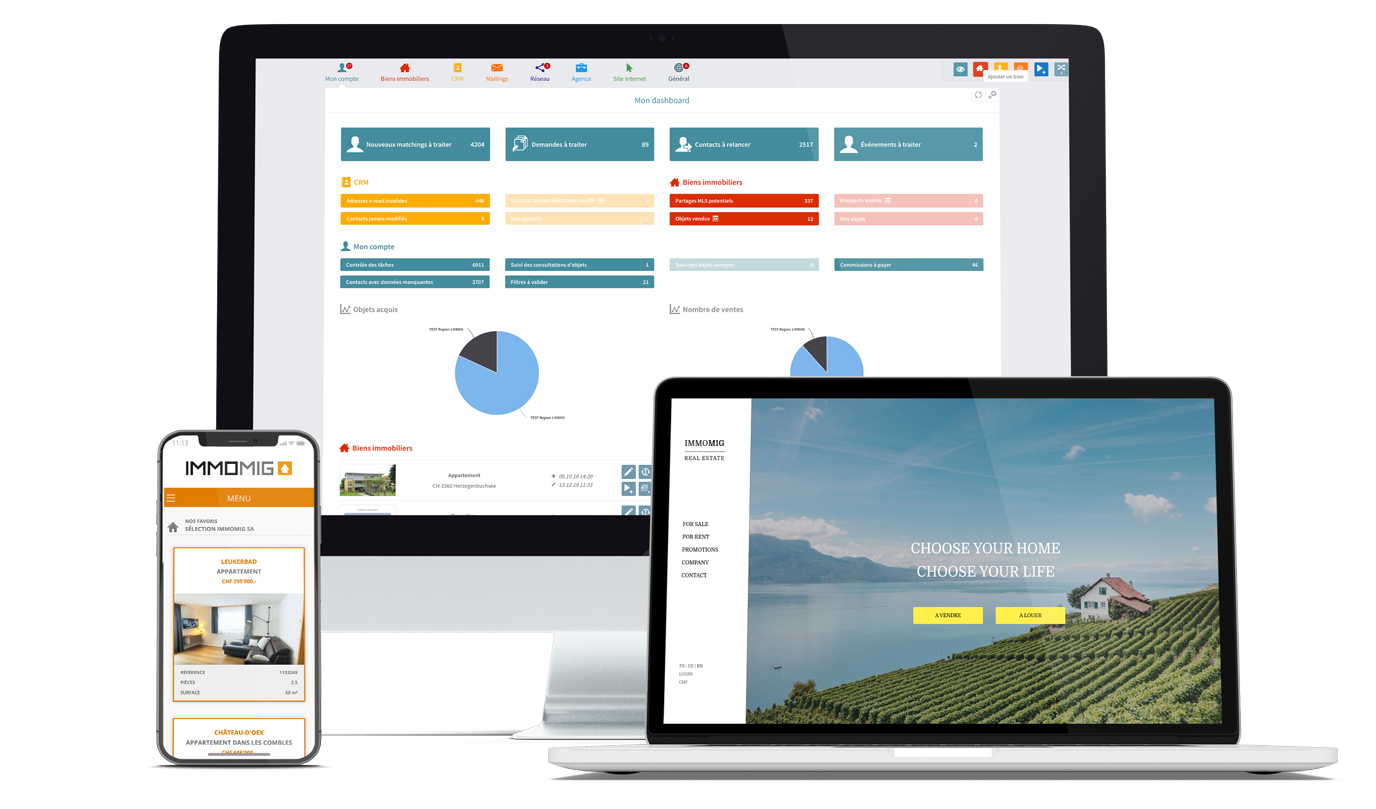 Our 3 types of licenses allow you to choose the solution that best suits the needs of your business.
Users
PDF Documentations
Helpdesk
Training
Manage the marketing budget of a property
Automatic import and handling of portal e-mail requests
Object and contact matching
Contacts follow up
Mailing tools
Sharing of objects via Immomig®MLS
Follow-up of the actions
Files upload and sharing
Administration of user rights
Data backup
Monitoring, controlling, statistics
Activity logs of Immomig® users
-
Throughout Switzerland, numerous agencies trust us: