The complete software for real estate professionals
Optimize your workflows with little effort and increase your success in marketing and acquisition of your objects.
What is Immomig®?
Immomig
®
is a real estate software for brokers and is used to manage real estate objects and mandates. In addition to the many basic features, the software offers numerous other tools that can be used in the brokerage day. Immomig
®
is a product of IMMOMIG AG, headquartered in Switzerland.
Prices
More information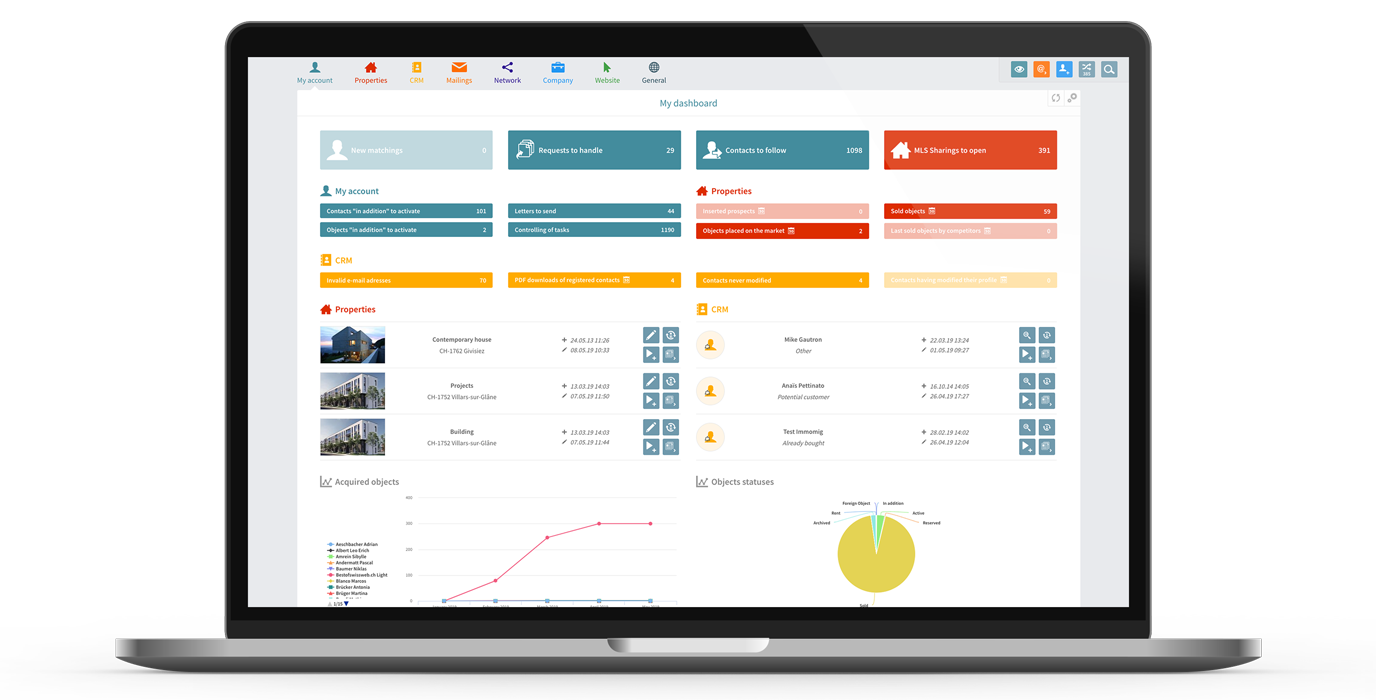 Our 3 types of licenses allow you to choose the solution that best suits the needs of your business.
Users
PDF Documentation
Helpdesk
Training
Manage the marketing budget of a property
Automatic import and handling of portal e-mail requests
Object and contact matching
Contacts follow up
Mailing tools
Sharing of objects via Immomig®MLS
Follow-up of the actions
Files upload and sharing
Administration of user rights
Data export
Monitoring, controlling, statistics
Activity logs of Immomig® users
-
Throughout Switzerland, numerous agencies trust us: