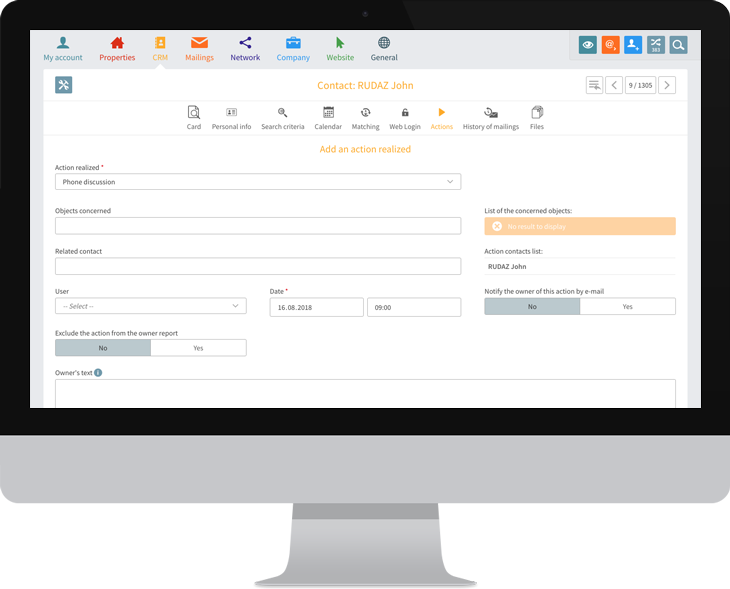 How to manage your contacts
A clean contact database is essential for good contact management. Our administration tool allows you to optimize workflows and gain precious time. With a mouse click you can acces to all information from your contact, send an e-mail or a SMS, create a letter or print the contact file. Contacts can even be linked as owner at the same time. Manage the search criteria, activities, or matchings directly in your contact.
Contact import from an external database
The contact import tool allows you to import a database from another software in a few clicks. Our system can treat up to 1000 contacts at one time. You can get more information about importing through the following link: "Creating contacts".
How to keep your database up to date?
The customer status can be easily changed and important information are stored in the contact. In addition, the acquisition tool reminds you to contact regular contacts after a certain period of time in order to always stay up to date.