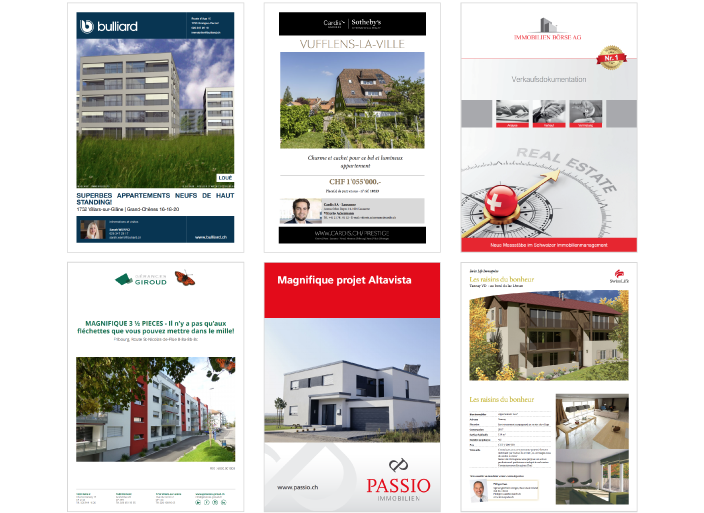 Save time with automated brochures
Never waste valuable time again! Thanks to our PDF brochure tool, you can generate a PDF brochure adapted to your company's identity with a single mouse click. The tool offers a unified representation of all your documentation. Every change made to the object is updated immediately and automatically in the file. A financial simulation is also available and can be attached to the PDF, if desired.
A wide range of possibilities
This tool offers you a wide range of models; from flyers and brief information to a complete dossier. Personalized documentation can be created on request.