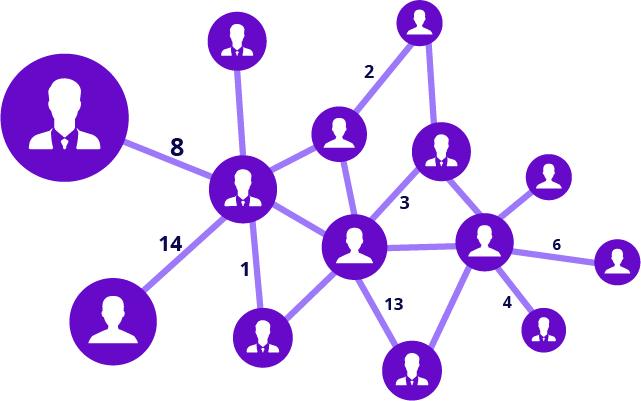 Discover potential
It is not always clear whether it is worth sharing an object with an MLS partner or not. To help users in their decision, the software informs about the number of contacts in the partner agency that might be interested in an object. The aim of this new module is to filter out the prospects of the MLS partner agency and to send an MLS-Sharing request in a targeted manner.
You have the following possibilities to see this number in different ways:
In the "Matching" tab of the object, a sub-tab allows to consult for each partner the number of contacts that could be interested by this object.
This information can also be viewed in the "Network" tab of an object or in the "Potential Shares" page of the MLS management. This page groups all the potential shares of the agency.
The number of potential MLS shares will also be displayed in your dashboard.