Management of the acquisition pipeline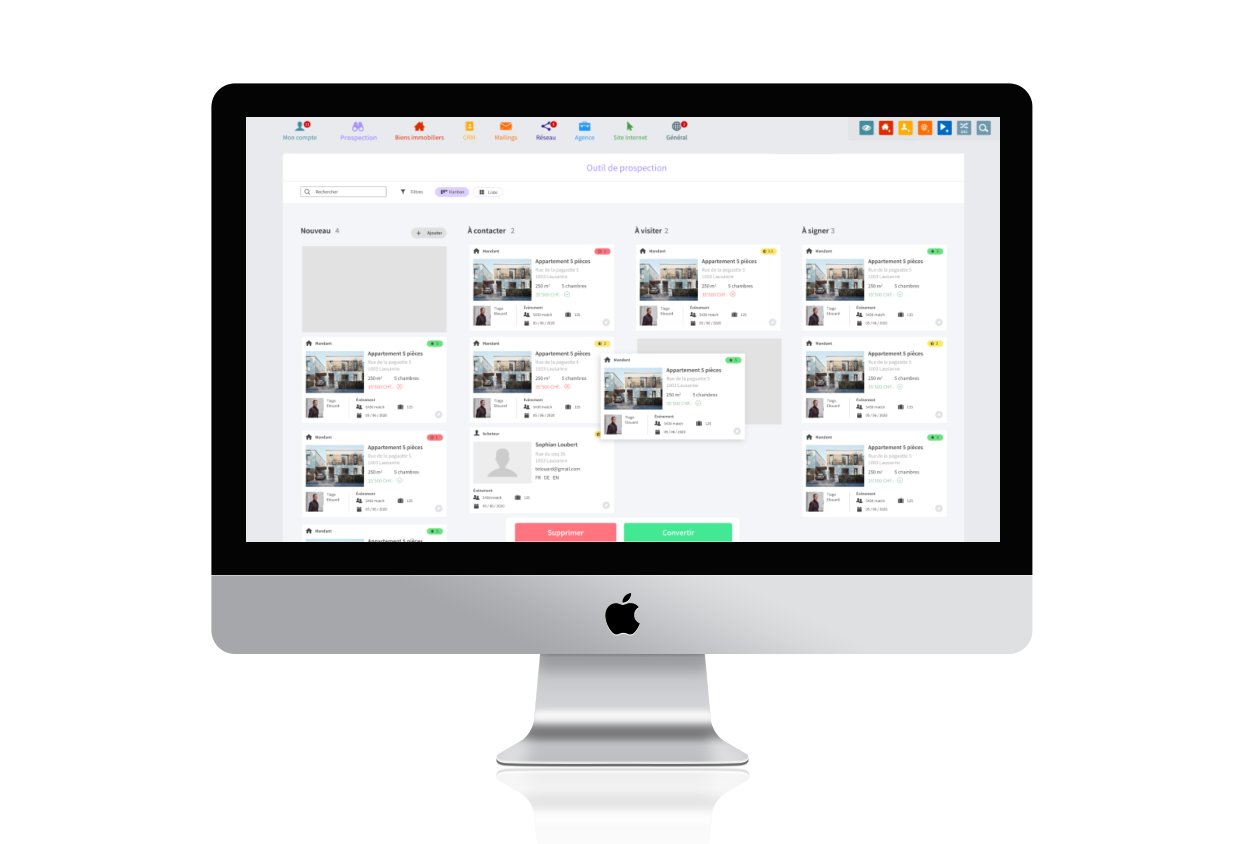 Easy management thanks to an innovative interface!
With this module, benefit from an innovative interface in the form of "Kanban" allowing you to have an optimal management of your "acquisition pipeline". Indeed, by having all your objects being acquired gathered in the same place and organized by column, you will benefit from an excellent overview and can optimize your days by planning them more strategically. In addition, equipped with numerous monitoring and recall tools, this management tool will allow you to be considerably more responsive and organized in your search for new goods for sale.
A convincing presentation of your agency
Thanks also to this module to be able to generate in a few clicks only a PDF specially designed to present your agency and convince a larger number of owners to entrust you with the sale of their property. Can be sent in record time, this automatically generated, but nonetheless customizable document allows you to compete with the competition by highlighting your professionalism and dynamism. Win many new sales mandates!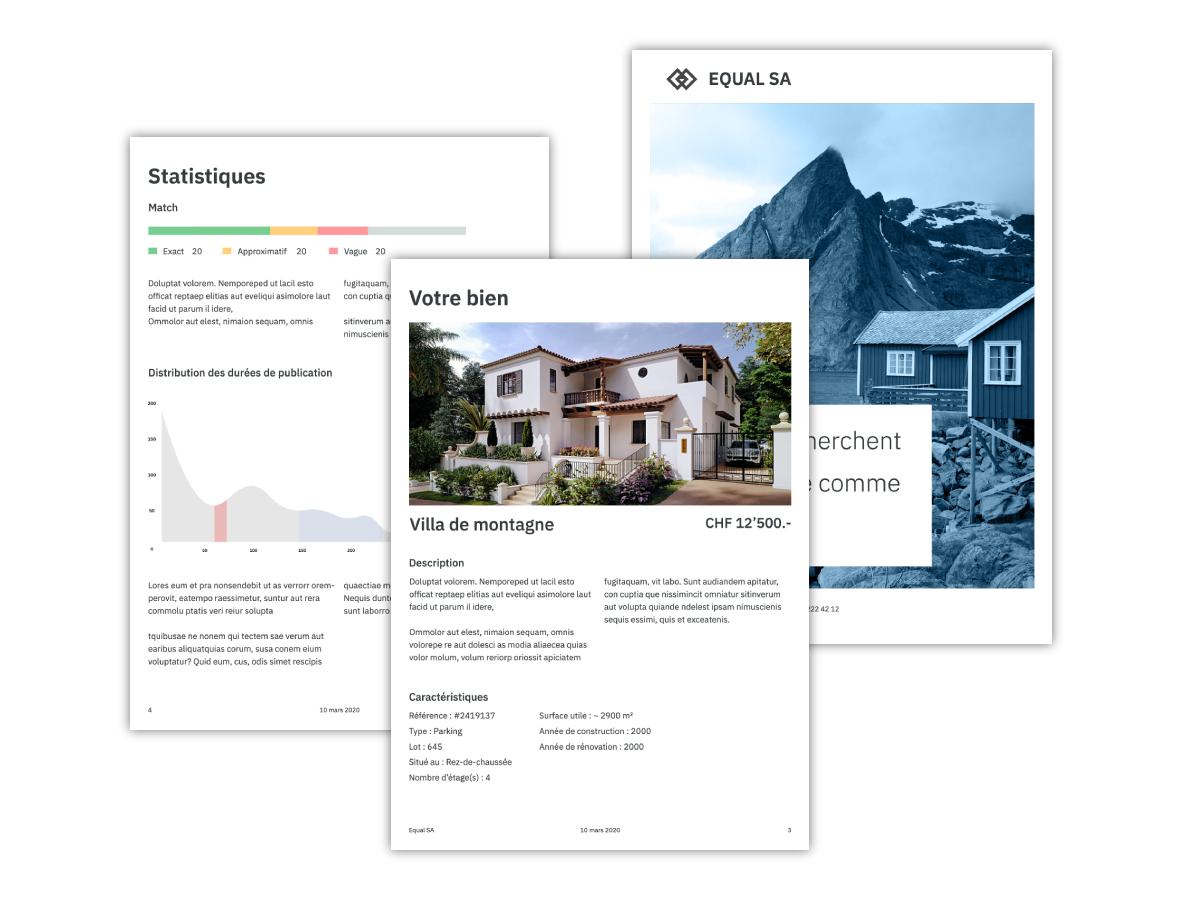 For even more mandates: discover the winning combo!
Associated with the additional module "acquisition of mandates" which encourages the holders of a property for sale to submit a request for quotation by posting a simple form online, increase even more significantly the number of mandates sale acquired! Quote requests will be imported directly into the new interface, allowing you to manage them quickly and efficiently.