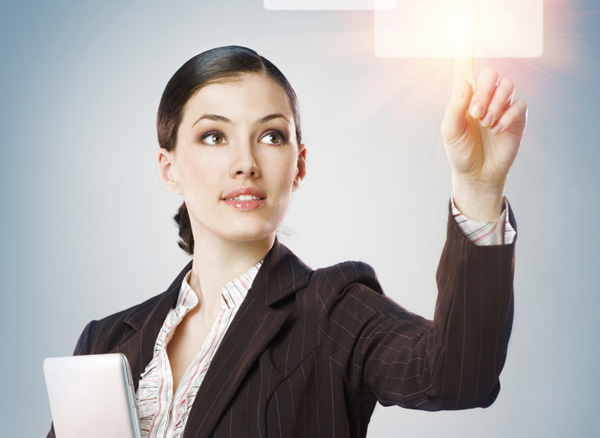 IMMOMIG AG is recruiting
IMMOMIG SA is currently recruiting to complete its team. Do you fit the profile? Are you interested and motivated? Email your application with references to Jonathan Rudaz at working@immomigsa.ch or post it to the following address:
IMMOMIG SA
Monsieur Jonathan Rudaz
COO
Route d'Agy 10
CH-1763 Granges-Paccot

Call Agent 50-60% (Granges-Paccot - FR)
Intéressé(e) par les domaines de l'immobilier et de l'informatique, vous êtes motivé(e) par un nouveau challenge ?
Vos tâches :
Vous assurez la parfaite mise à jour de la base de données de nos clients et prospects (registres du commerce cantonaux / FOSC)
Vous présentez nos solutions et services à nos divers clients et prospects
Vous fixez des rendez-vous et entretiens pour nos différents Account Managers en Romandie
Vous assumez certaines tâches administratives liées à la vente
Votre profil :
H/F âge de 20 à 40 ans
Vous possédez un CFC ou certificat de fin d'études
Vous êtes à l'aise au téléphone et disposez d'un fort pouvoir de persuasion
Vous appréciez le contact avec la clientèle
Vous êtes une personne positive et enthousiaste
Votre langue maternelle est le français



Les conditions :

Un poste intéressant et varié dans une PME à taille humaine, région Fribourg
Les avantages sociaux d'une entreprise moderne
Un climat de travail dynamique, jeune et captivant
Une rémunération fixe ainsi qu'une composante variable selon vos performances
PHP Developer (Granges-Paccot - FR or Home Office)
PHP Developer 50 - 100%
We are seeking for a talented PHP Developer to support the increasing needs of our leading company.
Job is also open for foreigners candidates as we do propose modern work conditions, collaboration's platform and specific work tools.
MISSIONS:
Develop, deploy and enhance new features in the existing software
Fix bugs and issues in code directly (transmitted by the 1st level support
Answer 2nd level questions transmitted internally regarding expected behavior of the system
Provide and maintain technical documentation
Assure adherence to industry best practices and standards, informing high-level design decisions and selection of technical standards
PROFILE:
University degree in computer science or equivalent training
Prior experience in PHP development within a company (wished)
Language English. German and/or French is a plus
SKILLS:
PHP development technologies
REST/HTTP/XHTML architectures
Experience with MySQL
JS / CSS knowledges is a plus
Sales Assistant (Sursee - LU)
60-100% - Sursee
Sie interessieren sich für die Immobilien- sowie IT-Branche und haben mehr als 3 Jahre Berufserfahrung? Wir bieten Ihnen eine spannenden Tätigkeit!
Ihr Aufgabenbereich :
Telefonischer Kundendienst auf Deutsch
Präsentationen und Demonstrationen von Produkten und Dienstleistungen
Erstellung von Kostenvoranschlägen
Telefonische Nachverfolgung und Verhandlungen der gesendeten Angebote
Erstellung und Versand von Verträgen
Produktregistrierung in unserem CRM
Diverse Kundenbearbeitungen in unserem CRM
Überprüfung der gelieferten Produkte und Dienstleistungen
Telefonischer Kontakt mit potenziellen und bestehenden Kunden
Telefonische Terminvereinbarung für Verkaufsgespräche
Ihr Profil :
M/F im Alter von 25 bis 40 Jahren
Guter Geschäftssinn und gute Kundenbeziehungen
Gute Anpassungsfähigkeit
Organisierte, strukturierte, kommunikative, unternehmerische und autonome Person mit Überzeugungskraft
Sie sind lösungsorientiert und zeigen Pragmatismus und Einfallsreichtum in allen Situationen
Sie beherrschen die alltäglichen IT-Tools (Internet, MS Office)
Muttersprache : Deutsch
Gute Französisch- und Englischkenntnisse von Vorteil (min. Level B1)
Unser Angebot :
Eine interessante und abwechslungsreiche Festanstellung in einer KMU mit menschlicher Grösse, Region Luzern
Eine dynamische, junge und spannende Arbeitsatmosphäre
Stellenantritt : Ab sofort oder nach Vereinbarung
Interessiert? Dann senden Sie uns Ihre vollständigen Bewerbungsunterlagen (Lebenslauf mit Zeugnissen und Foto) per E-Mail an working@immomigsa.ch.
Für weitere Informationen steht Ihnen Herr Patrick Maillard gerne telefonisch zur Verfügung (0840 079 079).