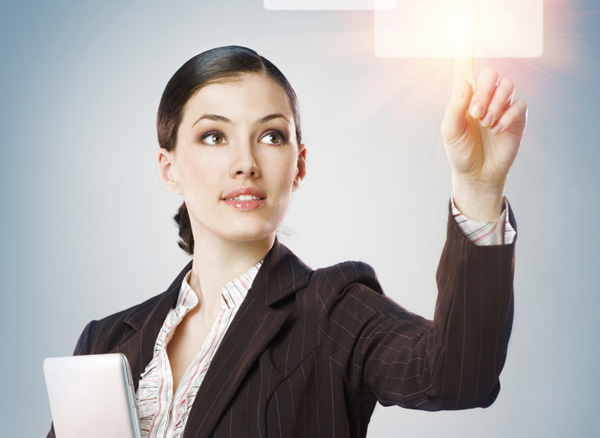 IMMOMIG AG is recruiting
IMMOMIG SA is currently recruiting to complete its team. Do you fit the profile? Are you interested and motivated? Email your application with references to Jonathan Rudaz at working@immomigsa.ch or post it to the following address:
IMMOMIG SA
Monsieur Jonathan Rudaz
COO
Route d'Agy 10
CH-1763 Granges-Paccot

PHP Developer
PHP Developer
We are seeking for a talented PHP Developer to support the increasing needs of our leading company. We do propose modern work conditions, collaboration's platform and specific work tools within a highly skilled team.
MISSIONS:
Develop, deploy and enhance new features in the existing software
Fix bugs and issues in code directly (transmitted by the 1st level support
Answer 2nd level questions transmitted internally regarding expected behavior of the system
Provide and maintain technical documentation
Assure adherence to industry best practices and standards, informing high-level design decisions and selection of technical standards
PROFILE:
University degree in computer science or equivalent training
Prior experience in PHP development within a company (wished)
Language English. German and/or French is a plus
SKILLS:
PHP development technologies
REST/HTTP/XHTML architectures
Experience with MySQL
JS / CSS knowledges is a plus
Customer Success Manager 70-100%
Sie interessieren sich für die Immobilien- sowie IT-Branche und haben bereits min. 2 Jahre Arbeitserfahrung in einem ähnlichen Unternehmen?
Ihr Aufgabenbereich:
Sie stellen den Kundensupport 1st Level sicher- telefonisch, per e-Mail oder in unserem Ticket System
Sie leiten komplexere Anfragen und eventuelle Bugs an 2nd Level Support via internen Ticket System weiter
Sie sind der zentrale Ansprechpartner für die Kunden bei allen Fragen oder Problemstellungen und Sie ordnen die jeweiligen Störungen gemäss Ihrer Dringlichkeit ein
Sie stellen die Installation von Standardprodukten sicher.
Sie schulen deutschsprachige Kunden in die Benutzung unserer Immobiliensoftware ein, in Düdingen
Ihr Profil:
Ideales Alter : zwischen 25 und 40 Jahren
Kaufmännische Ausbildung mit IT Kenntnissen, Informatikausbildung oder Ähnlichem
Deutsch: Muttersprache. Englisch und Französisch : Gute Kenntnisse
Sie verfügen über eine unternehmerische und kommunikative Persönlichkeit, und suchen eine verantwortungsvolle, selbständige Aufgabe
Erfahrung in Kundenbetreuung und kundenorientierte Einstellung
Sie sind geduldig und stressresistent unter jeden Umständen
Sie arbeiten lösungsorientiert und die Kundenzufriedenheit ist für Sie prioritär
Sie beherrschen die alltäglichen IT-Tools (Internet, MS Office, Adobe)
Unser Angebot:
Eine abwechslungsreiche Arbeitsstelle in einem mittelgrossen Unternehmen in der Umgebung von Bern und Freiburg
Die sozialen Vorteile eines modernen Unternehmens
Eine dynamische, junge und fesselnde Arbeitsatmosphäre
Stellenantritt: Ab sofort oder nach Vereinbarung
IT Project Manager / 80-100 %
80-100% - Granges-Paccot (FR)
Intéressé par les domaines de l'immobilier et de l'informatique, vous êtes motivé(e) par un nouveau challenge ! En charge du développement et de la gestion de projets stratégiques, vous êtes le garant du succès de nos projets à venir et de l'efficacité des différents teams impliqués.
Vos tâches :
Vous êtes responsable d'une équipe de 10-20 développeurs Front-End et Back-End
Vous assurez la mise en place, l'application et le respect des méthodologies de travail
Vous définissez et appliquez des méthodes de Quality Assurance pour atteindre les objectifs qualitatifs définis
Vous gérez et dirigez des projets stratégiques (Spécifications, gestion des différents teams, respect des délais, budgets et objectifs qualitatifs)
Vous assurez le suivi et la mise à jour continue de la documentation technique
Votre profil :
H/F âge de 25 à 45 ans
BSc ou MSc en informatique ou formation jugée équivalente
Expériences réussies en développement et gestion de projets
Vous disposez de connaissances en développement Web (HTML5, JS, etc..)
Vous avez des connaissances solides en SEO et UX/UI
Personne organisée, structurée, communicative, entreprenante et autonome
Vous êtes orienté(e) solutions et faites preuve de pragmatisme et d'ingéniosité en toute situation
Votre êtes de langue maternelle française et avez de bonnes connaissances en allemand OU l'inverse
Anglais : Très bonnes connaissances
Les conditions :
Un poste intéressant et varié dans une PME à taille humaine, région Fribourg
Les avantages sociaux d'une entreprise moderne
Un climat de travail dynamique, jeune et captivant