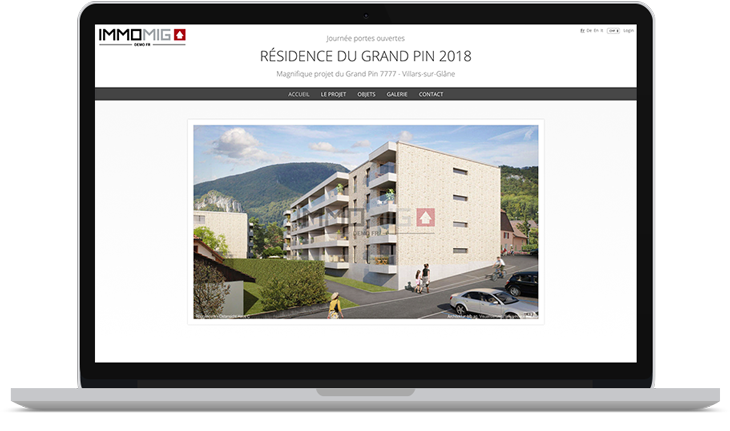 How do you plan a project with Immomig®?
A project is a very complex system and needs a structured, clean and clear way of working. To do this, you need a tool that supports you. Often you manage several projects at the same time in different stages of development (analysis, construction, sale or rent). In addition, each project includes one or more buildings with in turn several objects (apartments, parking lots, commercial premises, etc.). Only with a tailor-made professional tool, you can get an immediate and current overall view of your portfolio.

A few examples:

Manage and report the broker
The broker of a project receives a customized report. This shows all actions that have been saved to all objects of the project (visits, calls, etc.). He lists all interested parties, reservations and buyers with name and date. You can create this report for the entire project, or just the building or individual object.
Create a separate project website for each project
Create your own website for each project in just a few clicks with the Immomig® software. You can decide which colors should have these and which objects should be published on them. Provide the project website with a separate domain.

Integrate the project page into your existing company website.