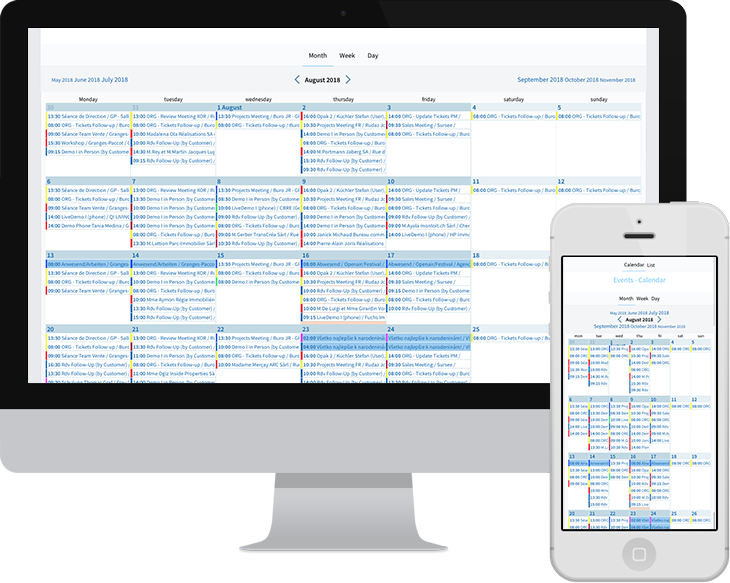 Have an overview of your appointments always and everywhere
Plan and manage your appointments in our in-house calendar tool and keep track of your daily work routine. Whether customer visits or internal meetings, you can easily include your contacts.


Discover our new options in the Events management :
Detection of date conflicts: If an appointment has been added that overlaps (completely or partially) with another appointment, the appointment is saved. However, a pop-up window informs you that two or more events are taking place at the same time.
Notification: When saving an appointment, you have the option of displaying a notification at a certain time (minutes, hours or days before). Select from a drop-down list. The notification appears in a pop-up.
New frequency options: From now on, it is possible to program the frequency of an appointment in more detail (every week on a certain day, up to a certain date).
Synchronization of your contacts
Synchronize your contacts with our API interface to external applications or keep your calendar app of your smartphone up to date with the Immomig® mobile app.