Evaluation of the quality of the ads (AdsQuality
®

)

Thanks to this new functionality, Immomig

®

8.0 can automatically evaluate various criteria of your real estate advertisement. Your ad gets a grade between 0 and 10, which helps you to identify ads whose quality can be increased even further.

The system also displays the criteria that can be improved so that your ad is optimal. Qualitatively better ads generate more contacts which increase your chances of selling more!
Geographic search criteria with Google Maps
From now on, users of Immomig
®
PRO have the possibility to define a geographical search zone.
This functionality is particularly useful for searching real estate objects in very specific locations, such as quarters or different zones.
New statistics and email reports
This new module of Immomig® PRO contains over 60 statistical criteria to consult qualitative, intuitive and informative reports tailored to your needs. The system allows you to receive reports by e-mail.

You can also configure the frequency of sending for each report and its recipients.
New Marketing Funnel
Efficient visualization of the "lead" path in the commercial process is a success factor in marketing. Having precise data allows you to take adequate improvement measures and increase the conversion of leads and thus your sales opportunities.

From now on, our Marketing Funnel is not only available for all your real estate objects, but also for only one specific object. A comparison statistic and the conversion rate of an object or another are now realizable.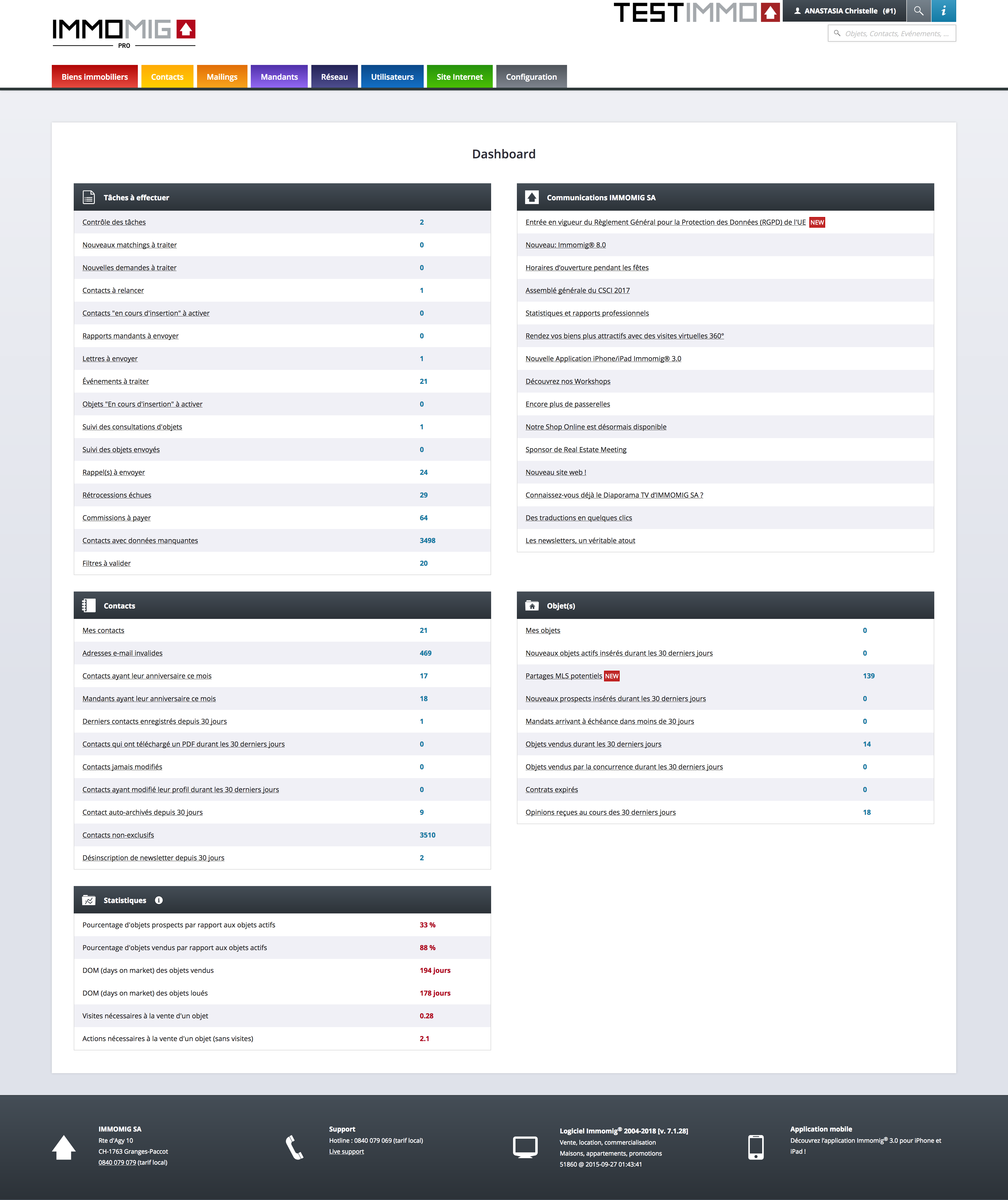 New configurable dashboard for each user
On the home page of Immomig
®
you will find the "Dashboard". This fundamental tool has been completely adapted in the eighth version.
From the launch of the new version, the tool will show you which tasks need to be done and it will show you statistical information at a glance.
The icing on the cake is that it is fully configurable - according to your wishes. Each user decides which information he wants to see on his dashboard. We have compiled the most common information for you, based on the use of the software.
Reorganization of the categories
In order to give you quick access to your desired page, we have rethought the navigation.
The display has been improved and explicative icons in front of each section have a visual aspect to make access easier. The clients were merged with the contacts.

In addition, links to the most frequently used actions can be displayed as small icons, which is located at the top of the user's page.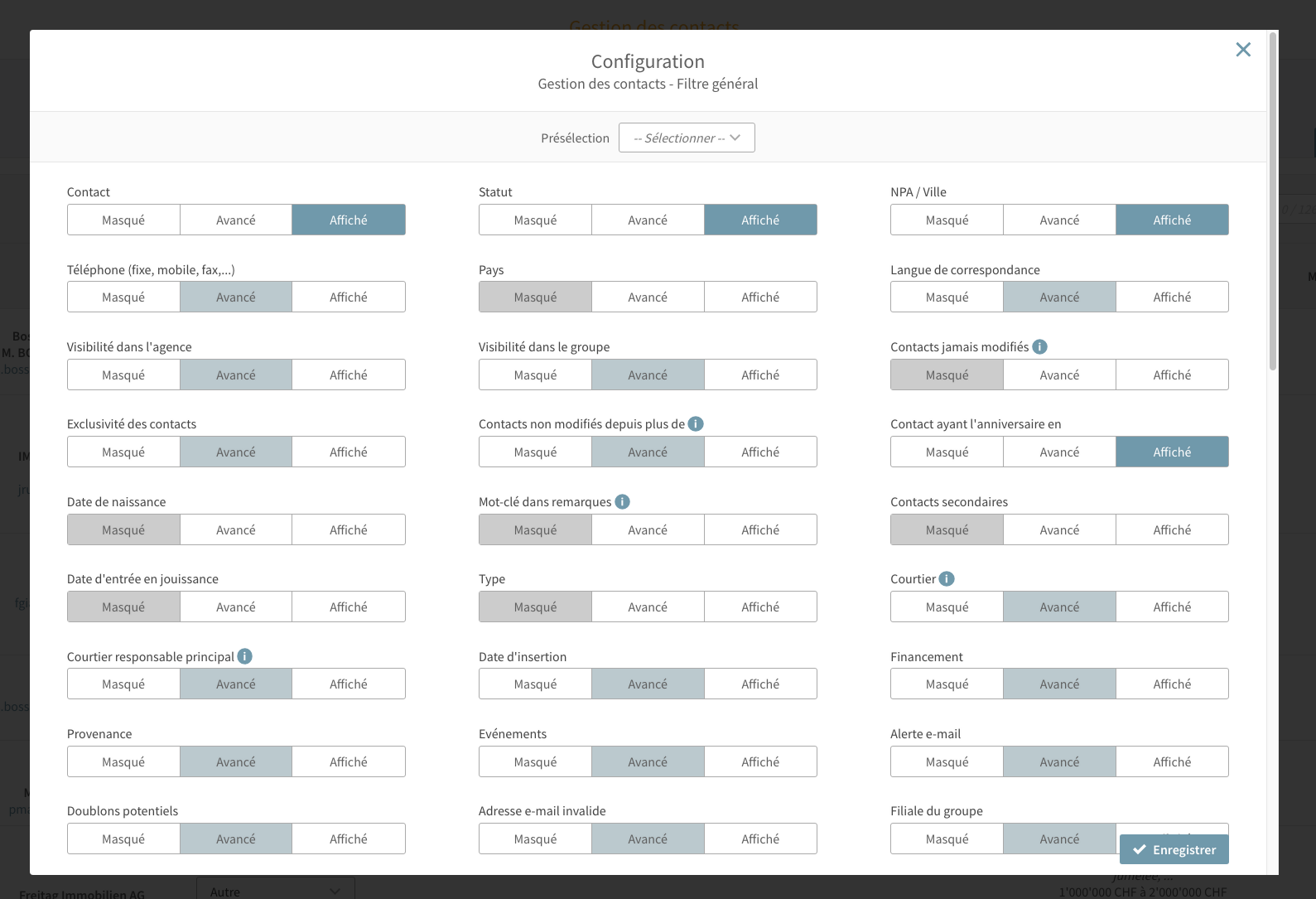 Personalization of the most important fields
To simplify the user interface and make it easier to read, you can now select which search filter criteria you want on the software page (list of real estate objects, list of contacts, etc.).
It is "Your Immomig®

"!
Personalization of the display filters of the results
Although Immomig
®
is a simple, clear and well thought software, it can be difficult to meet every users requirement in one single system.
Some fields may be used more than others and the display of all filters can be annoying. For this reason, we have created the fields displayed for entering a real estate object and a contact in a configurable way. In this way Immomig
®
becomes very exclusive.
Improved global search
Our search tool shows you now the results with images. This is particularly useful for identifying a real estate object during a search.

In addition, it is possible to convert a contact that does not exist into a new contact.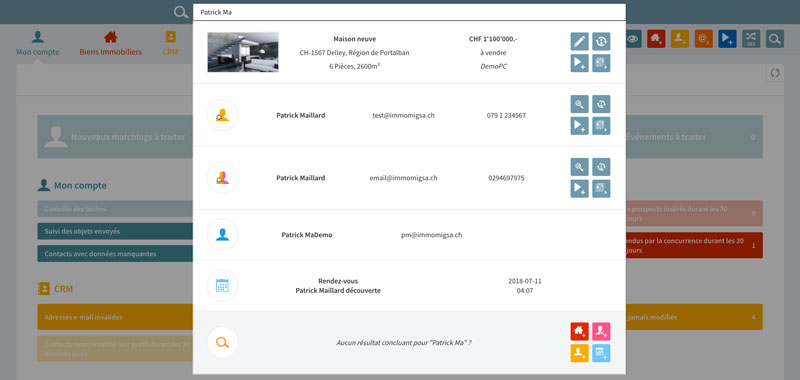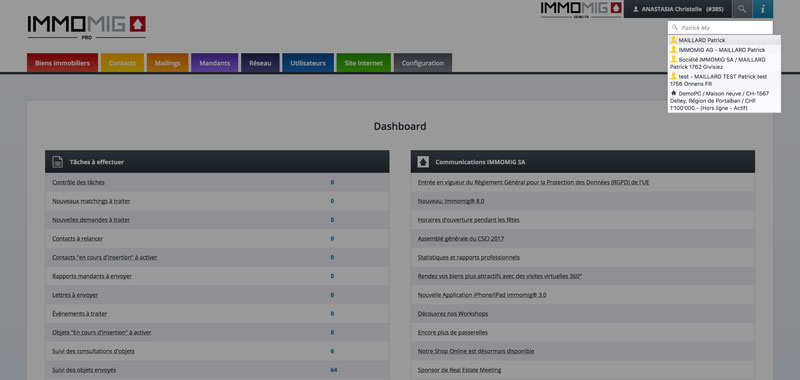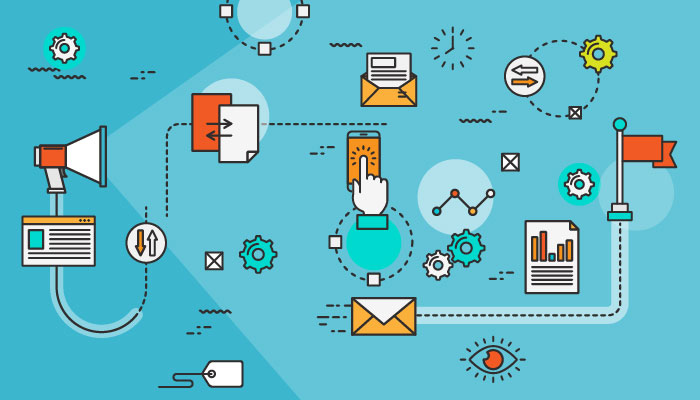 Page suggestions at the bottom of the page
At the bottom of each page you will find an area with contextual buttons that allows you to quickly access the documentation, ask a question or signal a problem to our technical service.
Increased safety and speed
Detection and automatic blocking of fraudulent access attempts
We have implemented a new filter automation that detects potential fraudulent use. This tool blocks the affected IP address and prevents blocking on the software.
New servers with PHP 7.0 and 50% faster software
Our server infrastructure, which we host in Switzerland and which consists of several machines, has been completely modernized. Resource-intensive executions were separated from the rest of the application so that Immomig 8.0 doesn't risk overloading. In addition, the PHP 7.0 technology was repaired and all codes were checked. All these combined improvements generate Immomig® 50% faster.