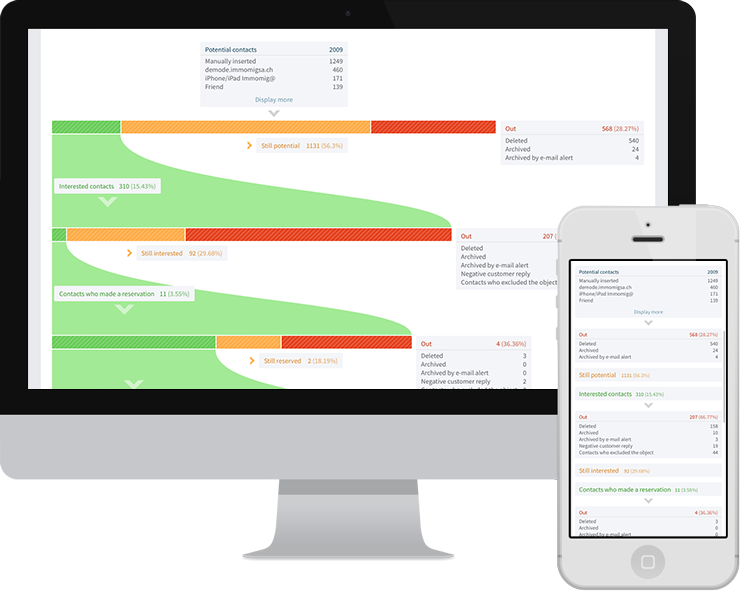 Why a marketing funnel is needed?
The Internet plays an increasingly important role in the sales process of products and services. The process consists of several phases in which the potential customer develops different information needs.

IMMOMIG AG has developed a module with which it is possible to disassemble and analyze the individual steps until the sale is completed. You will get an overview of the contact flow with which you can identify potential for improvement.

These stages are:
Filter out potential contacts per source
Interest
Reservation
Conclusion
All elements of the funnel are clickable and refer you to the respective contact list. So you can start a follow-up action quickly and easily.
Your advantages with a Marketing Funnel
A Marketing Funnel allows you the following benefits:
Discovering potential areas for improvement in your online communication
Consulting the conversion rate, that is, the percentage of potential buyers who have actually realized a purchase
The user-friendly filtering system