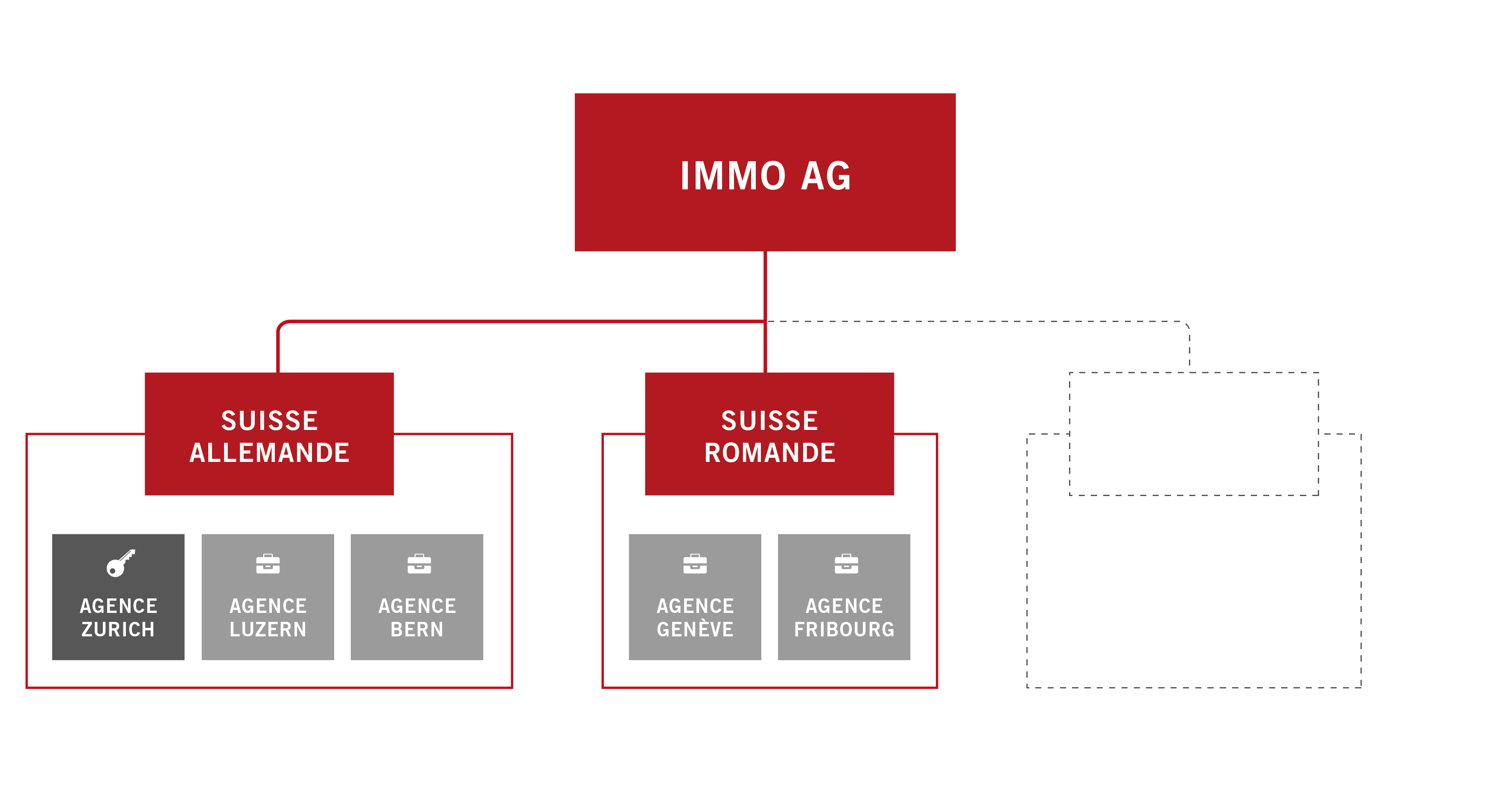 Create your agency in the form of a network
Thanks to the "Multi-subsidiary" module, you can create several accounts on the same network. Each subsidiary thus benefits from independent management of its activities. This option gives you the possibility to separate your activities by region (regional subsidiary) but also by type of activity (sales, rentals, real estate projects, etc.).

This configuration has the advantage of allowing you to define for each of your entities its own settings such as an address or a logo. This will save you a considerable amount of time. Moreover, thanks to a modular access right, you can access any (or all) account of the subsidiaries.
How does a network work?
Each subsidiary manages its contacts independently. For each contact, the subsidiary can decide its visibility. The following options are available:
« public »: visible and editable by all,
« visible »: visible to all but editable only by the subsidiary that created it
« private »: visible and editable only by the subsidiary that created it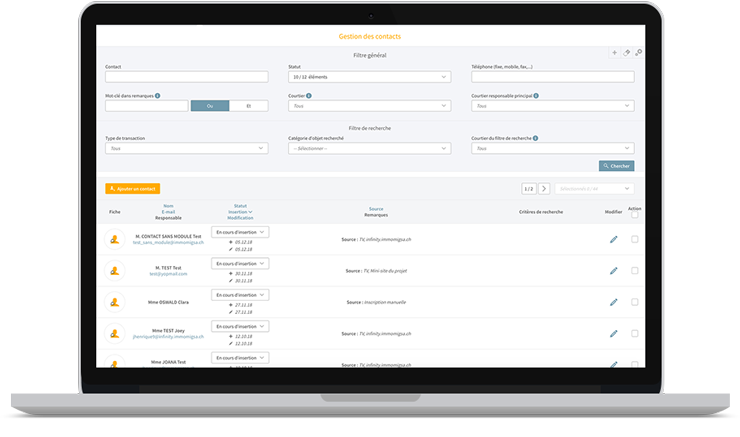 Each subsidiary adds its own assets to its account. However, all the assets created by each of the subsidiaries are visible to the entire network, that is, all the subsidiaries that compose it. Nevertheless, even if the assets are shared and visible to all, only the subsidiary that added the asset to the database can change its status and contact information.