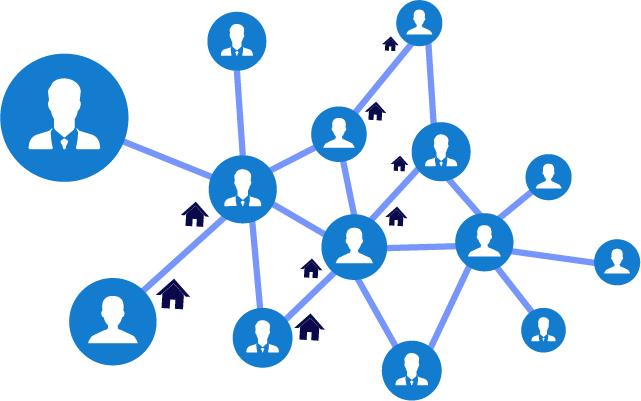 Build your digital broker network
The three letters "MLS" in the name refer to the term "Multiple Listing System". With this great innovation, you can build your own custom-made network for cooperation with agencies - regardless of whether they are also IMMOMIG AG customers or not. The extremely user-friendly module offers you the ideal tool to share objects. Its exceptional flexibility sets it apart from all other solutions on the market.
How does MLS work?
You decide completely independently which agencies you want to work with. You send them a cooperation request, select the objects you want to share and their visibility level. The conditions of cooperation can be determined separately for each partner. In addition, you can present more properties to your prospective buyers and increase the volume of your deals through cross-selling. Take this opportunity to increase your business potential.